Back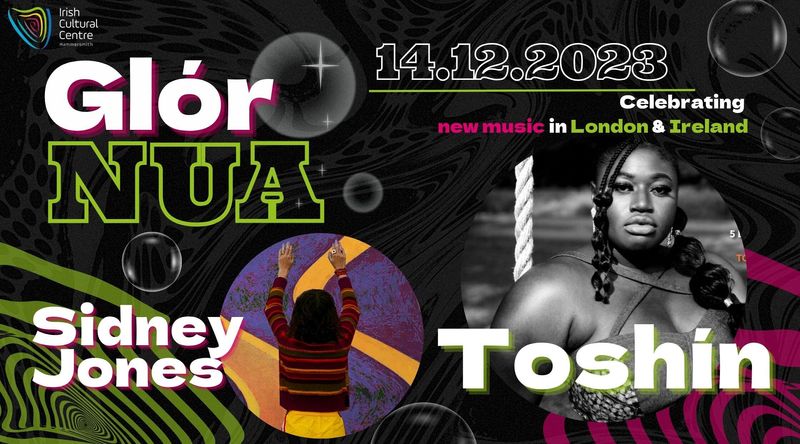 Glór Nua: Toshín & Sidney Jones
Glór Nua: Toshín & Sidney Jones
Thursday 14th December 2023, 19:30 - 22:00
Date and time
Thursday 14th December 2023, 19:30 - 22:00
Description
Glór Nua December is bringing you impeccable vibes for your festivities with the amazing Toshín and Sidney Jones!
Glór Nua, roughly translating as "New Voices" in Irish Gaelic, is a monthly night of new music from emerging London and Irish artists.
We are providing a platform for a variety of new artists to perform and be discovered, alongside live performances from established acts. Uniting talented contemporary musical artists from London and Ireland and immersing audiences in the sounds that keep the city and the emerald isle moving and grooving.
Glór Nua is open to acts from all music genres, cultures and backgrounds, celebrating diverse styles and personalities. Our line ups feature exciting emerging artists, as well as Irish artists with more established followings.
We know that people and musical self expression comes in all shapes and sizes and can't always be put in a box, so why would we? Instead, we are putting it on stage here at the ICC.
Ask a question