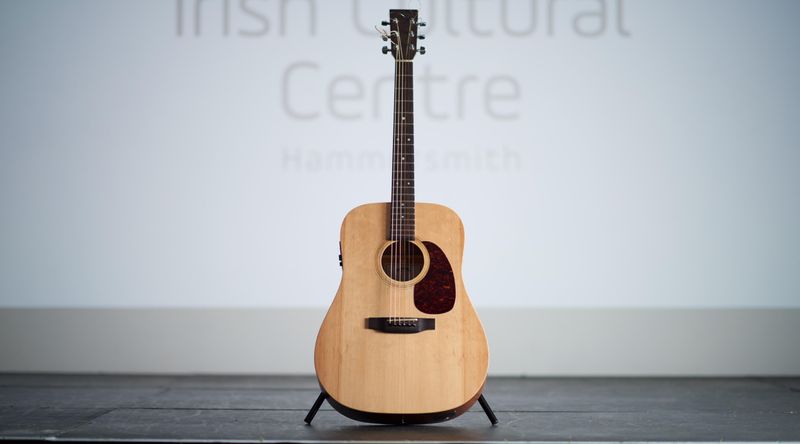 Backing Instruments Class at the ICC - Autumn 2023
Date
Sat 23rd Sep 2023 - Sat 2nd Dec 2023
Description
Backers club
(How to accompany Irish Traditional Music)
with Oisin Cooke.
These lessons will cover:
Basic knowledge of keys played in Irish music
Colour coded system of learning keys and progressions
Rhythm techniques and dynamics
Tune/melody studying from an accompanists perspective
History of backing styles in traditional Irish music
Instruments that can be covered will be:
Guitar (DADGAD tuning)
Bouzouki (GDAD tuning)
Piano/keyboard
Students will be able to choose an instrument they want to focus on. Except for the piano, they must come in with their own instrument.
TIMES | Saturday mornings 10am - 11am
DATES | 23rd September - 2nd December (Half term 28th October)
VENUE | Irish Cultural Centre Hammersmith
TUTOR | Oisin Cooke
PRICE | £115/£105
About the tutor:Born and raised in Birmingham, Oisín found his music at a young age. A talented multi-instrumentalist, Oisín has played with everything from blues and rock bands, to indie and folk music projects. Eventually finding his way back to his Irish roots, Oisín took to Irish music on the flute, and quickly became a well known session player. Having spent the last 5 years as part of a successful Irish pub band in the Midlands, Oisín recently moved to London and can already be found as an integral part of the Irish session scene, whilst also working on his debut album which he hopes to release next year.
Ask a question
Terms and conditions